UNIQUE GROUP VACATION RENTALS IN WASHINGTON
The perfect place for your next group trip, family reunion or corporate retreat
Welcome to Tree Line Vacation Rentals, your destination for an unforgettable large group vacation in the stunning Washington mountains. Whether you're planning a family reunion, corporate retreat, or a gathering of friends, our large group cabin rentals in Washington offer the perfect blend of privacy, flexibility, and comfort. We understand the importance of family, traditions, and creating cherished memories, which is why our accommodations are designed to cater to your unique needs.
Large Group Vacation Rentals in Washington
From expansive cabins and lodges to individual cabins within walking distance of each other, Tree Line Vacation Rentals has the perfect lodging solution for your large group rental needs. Our large cabins have everything you and your family or friends need for a comfortable stay. You'll find extra plates, towels, and cleaning supplies readily available to make your stay hassle-free. Plus, our local property management team is always on hand to assist with any situation, ensuring your stay is as comfortable as possible.
Reunite and Reconnect
There's nothing quite like reuniting with your extended family or gathering with your closest friends to relive family traditions and make new memories. Whether it's sharing family recipes, delving into your family history, or challenging each other with some family trivia, our vacation rentals in Washington provide the perfect backdrop for these heartwarming moments.
Explore the Washington Mountains
The Washington mountains, with their breathtaking beauty, are a natural playground for all ages. In the summer, you can explore the many beautiful areas that offer exciting outdoor activities. Whether it's hiking, biking, or simply taking in the majestic scenery, the options are endless. The Skykomish River, in particular, is a haven for fishermen, attracting enthusiasts from all over the Pacific Northwest.
In the winter, experience the thrill of hosting your next group ski trip at one of our large ski lodges or log cabins conveniently located near Stevens Pass. After skiing, you can relax in our comfortable rooms. These rooms are equipped with hot tubs and fireplaces. They create a cozy atmosphere for unwinding and having fun together.
Convenience and Support
At Tree Line Vacation Rentals, we're committed to making your large group vacation planning as seamless as possible. Once you book with us, our experienced and friendly team is ready to assist with activity reservations and concierge services. We're here to help you find the perfect spot for your group vacation rental in Washington, ensuring your stay is tailored to your group's unique needs and desires.
When you're planning a family reunion or a corporate retreat, the right meeting space can make all the difference. Our properties offer spacious and versatile spaces that can be adapted to your specific requirements, creating an ideal setting for your group's activities and events.
Discover the beauty of Washington with Tree Line Vacation Rentals while creating cherished memories with your loved ones. Book your large group cabin rental today, and experience the true meaning of family and friendship in the heart of the Washington mountains. We can't wait to welcome you and be a part of your group's unforgettable journey.
From spacious lodges to expansive log cabins, Tree Line Vacation Rentals has the perfect vacation rental for your large group retreat.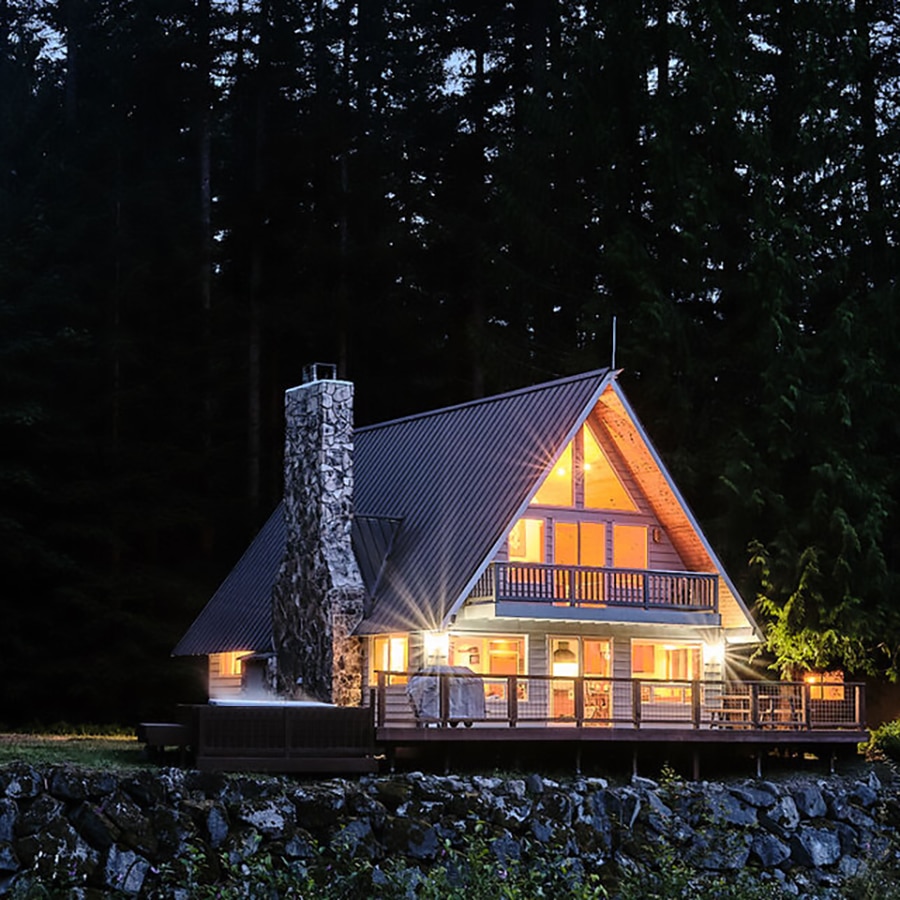 Many of our cabins are located within walking distance of each other creating the perfect opportunity for privacy during family reunions or group trips. If you are curious about this option, please get in touch and we'll find the best solution for you.
Looking for a team building or corporate retreat location? Many rentals come equipped with high-speed internet and dedicated workspaces. Contact us to learn more!