UNIQUE GROUP VACATION RENTALS IN WASHINGTON
The perfect place for your next group trip, family reunion or corporate retreat
From expansive cabins and lodges to individual cabins within walking distance of each other, Tree Line Vacation Rentals has the perfect lodging solution for your large group rental needs. Each of our spacious cabins come well-stocked for all of the needs of your group including extra plates, towels, and cleaning supplies. Our local property management team is on-hand to help out in any situation. Once you book, we can help with group activity reservations and concierge services. The Sky Valley area of Washington is ideal for group travel and offers a number of exciting outdoor activities for all ages to enjoy.
The mountains offer no shortage of beautiful areas to explore in the summer time, and the Skykomish is a destination for fisherman in the Pacific Northwest. In the wintertime, host your next group ski trip at one of our large ski lodges or log cabins close to Stevens Pass. Most of our large cabin rentals are equipped with hot tubs and fireplaces. Our experienced and friendly team is happy to help you find the perfect spot for your group vacation rental in Washington, just ask!
From spacious lodges to expansive log cabins, Tree Line Vacation Rentals has the perfect vacation rental for your large group retreat.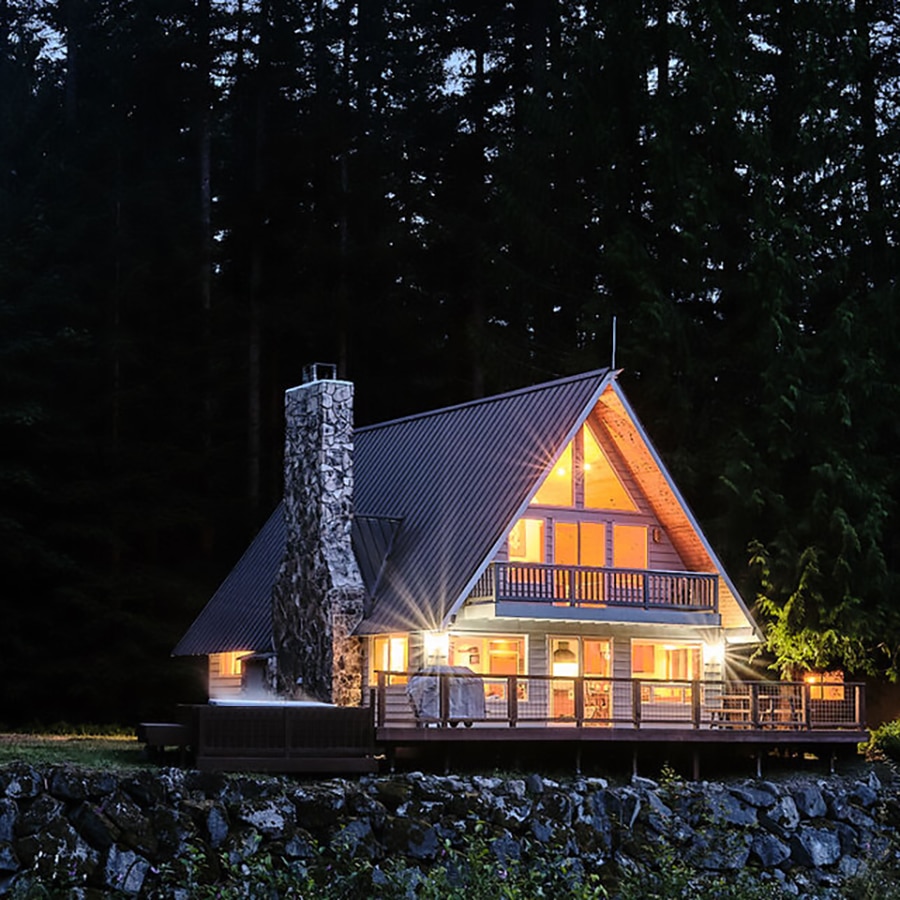 Many of our cabins are located within walking distance of each other creating the perfect opportunity for privacy during family reunions or group trips. If you are curious about this option, please get in touch and we'll find the best solution for you.
Looking for a team building or corporate retreat location? Many rentals come equipped with high-speed internet and dedicated workspaces.